Take Control of Your Health Care Coverage Options
Prepare yourself for the unexpected.
Learn what insurance companies know that you don't.
Save money on health care and coverage options.
You Should Know…
50% of Americans carry medical debt.
The #1 source of debt collections in the U.S. is medical bills.
Nearly 20% of U.S. households can't afford health care.
Why spend countless hours researching misinformation for what you need to be prepared when we can provide you with quick, accurate answers to health care coverage questions?
We're Not Affiliated With Any Insurance Company
We are consumers, like you, who feel that no one should end up drowning in medical debt because they don't understand their coverage options. So we went to work collecting the most valuable and accurate information about health care and health insurance options. Now, you can find everything you need in one place.
We Did All of the Hard Work and Research for You!
High Medical Expenses Lead to Worry and Debt
Consider DHI your independent guide to helping you avoid unnecessary and unaffordable medical expenses so you can focus on living your best life.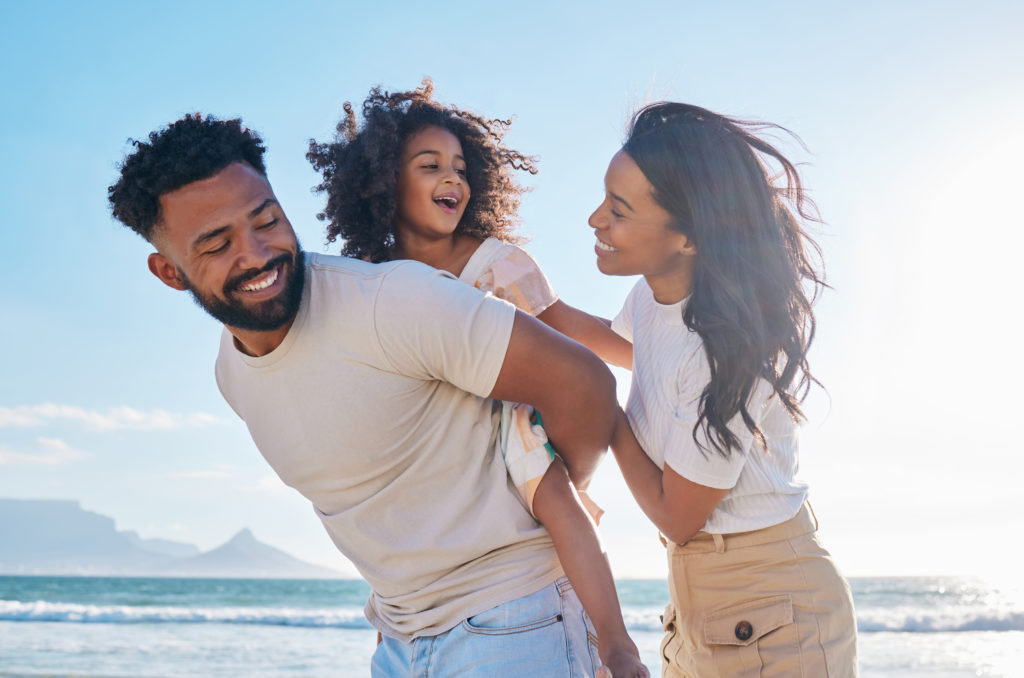 We know that you want to focus on the things that matter to you. But when your medical expenses are unmanageable, they can take over your life and make you feel helpless.
Our news and information are reliably sourced and written by unbiased experts.
With DHI as your guide, you can be
confident that:
You won't pay more than you have to for health care coverage options.
You have the information that will help you choose the best plan for your needs.
You are prepared for health care emergencies and illness.
Who Needs DHI?
Everyone!
Research shows that only about half of Americans have employer-sponsored group health insurance, while the rest have individual insurance, other types of group insurance (like Medicare and Medicaid), or are uninsured. A full 20% of the U.S. workforce consists of contract and gig workers. Freelance, self-employed, and part-time jobs rarely provide health insurance.
Most people spend more than they should on health care because they don't understand how insurance works – even those who have individual or group coverage. For example, going outside your network for care can cost twice as much as going to an in-network doctor, medical, or testing facility. Also, many Americans don't realize that some hospital bills are negotiable. It is tragic that in the country, too many patients skip needed tests and medications because they don't understand coverage costs and the various options health insurance companies provide. It is no surprise to anyone that foregoing necessary health care can lead to health problems. And when patients need higher-cost care or have a chronic condition that requires regular treatment, they often end up in long-term, debilitating debt.
The simple act of becoming "health insurance literate" – that is, understanding the language used by health insurance companies – can save the average American hundreds or thousands of dollars in costs, fees, and penalties every year.
Meet Lee
Lee is a self-employed, small business owner. He also has a family to insure and is not old enough for Medicare. So Lee needs individual health insurance. When Lee turned to Google to find answers to his health care coverage concerns, he could not find reliable or fact-based answers.
Then he discovered Decoding Health Insurance.
Meet Roberto
After Roberto recently quit his job, he considered paying out-of-pocket for insurance through COBRA, but the monthly cost was too high. So he looked into enrolling in a non-comprehensive health plan, instead.
Decoding Health Insurance empowered Roberto to make informed decisions about his health insurance options.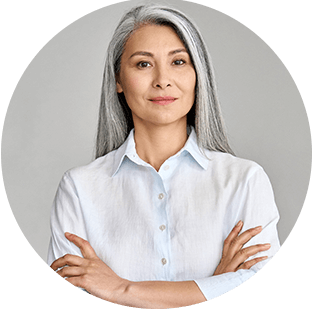 Meet Julie
Julie is a freelancer in the gig economy. When a spinal injury and the pandemic put a major dent in Julie's income, she didn't earn enough to buy insurance. Because she lives in a state that has not expanded Medicaid, Julie found herself in the coverage gap. Julie researched health care options for people without insurance.
Then she discovered her options through Decoding Health Insurance.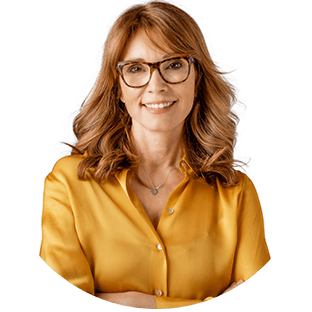 Meet Betty
Betty recently became a caretaker for her disabled mom after she suffered a stroke.
With Decoding Health Insurance, Betty learned about government health programs that her mother qualifies for. Additionally, becoming health insurance literate led the way for Betty to save money on her own health care coverage needs.
Meet Luis
Luis has health insurance from his employer, but it comes with a really high deductible. He was also spending more money than he had to because he didn't understand cost-sharing terms.
Since he discovered Decoding Health Insurance, he now saves money by being health insurance literate and using a Health Savings Account (HSA).
Meet Naya
Naya works as a health care navigator (assister) who assists people enrolling in health insurance. It turns out, insurance is complicated, even for the professionals.
Discovering Decoding Health Insurance provided Naya with a deeper understanding of health insurance, which makes her an even more valuable asset to her clients.
Are You Dreading Open Enrollment?
Relax! We've done all the hard research for you. Our free guide answers the top 10 questions consumers have about individual health insurance and open enrollment.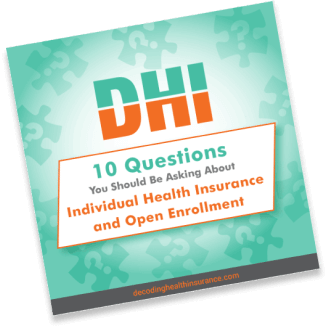 Who is individual health insurance for?
When can I enroll?
What kinds of health care services are covered?
What do I have to pay for individual health insurance and can I get financial assistance?
Which health care providers are included in a health insurance plan?
Which prescription drugs are covered?
What are out-of-pocket costs (cost sharing)?
What are the differences between coverage levels (metal levels)?
How do I get help signing up?
How can I learn more about health care coverage and ways to save money on health care?
Get our valuable guide
"10 Questions You Should Be Asking about Individual Health Insurance and Open Enrollment"